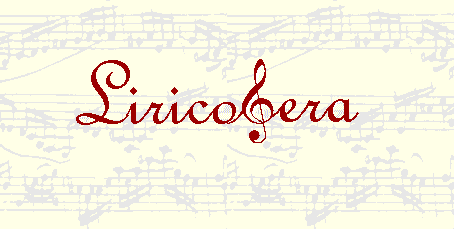 IO CANTO ! I SING !
Qui di seguito troverete alcuni brani eseguiti dal tenore Antonello Palombi .
Cliccando su :

accanto al titolo desiderato, si potrà ascoltare il brano.
Cliccando sul titolo del brano scelto, si aprirà una pagina con alcune informazioni come data della registrazione, luogo, occasione etc.etc.
Here below you can find some arias performed by tenor Antonello Palombi.
Clicking on:

near the chosen title, you can listen to the recording.
Clicking on the title, you will read some informations about the recording, the place, the occasion and something more.
MP3
Qui sotto potrete trovare alcuni link su brani pubblicati su YouTube
Here below you can find a few links to published clips on YouTube

Data ultima modifica : 25/10/12